Hedgehog Chemise
Making of the Chemise
My first decision for making the chemise was which pattern to use.
The "La Couturière Parisienne" website provides a great "How to" for making 18th century chemises. Since I'm always a little nervous about drafting a pattern from scratch, I ended up using Simplicity Pattern #3635.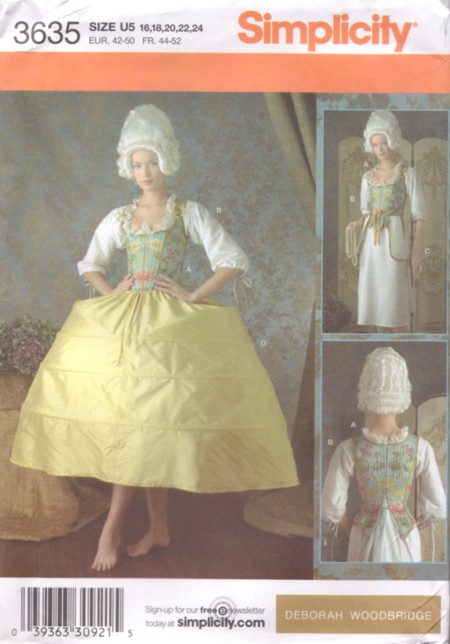 So, I followed the pattern instructions with two exceptions.
Exception 1: the pattern calls for a strip of organza fabric for the neck ruffle. I like the organza, but they have you put a small hem on the top edge. Instead of a hem, I doubled the width of the strip and folded it over.
Exception 2: the pattern calls for 7/8" wide single fold bias tape. I have three packs of 1/4" wide single fold bias tape lying around my sewing room, so I decided to use that instead.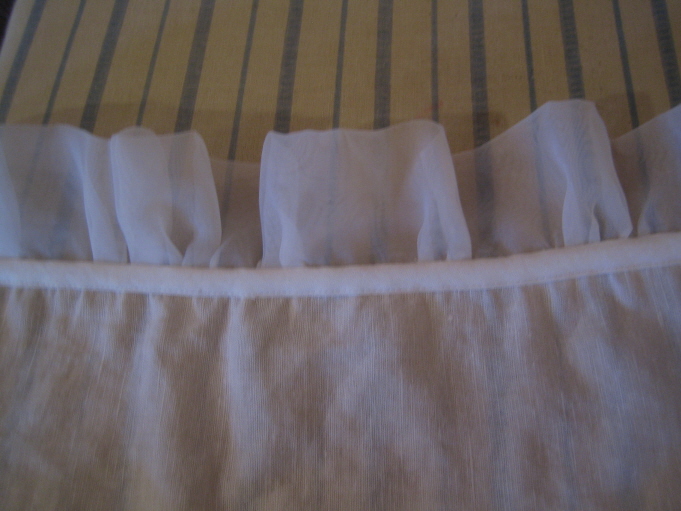 So I had the chemise all completed except for the sleeves. I wanted to make sure the length was adequate, so I tried it on.
OMG!! It was huuuuuuuuuge!! And my shoulder seams were down around my elbows!!
I know I cut out the right size. Not sure what happened...
So, after the try-on, I removed the sleeves and the side gussets, cut off 3" from each side, and then added the sleeves and gussets back.
Here are the before and after photos.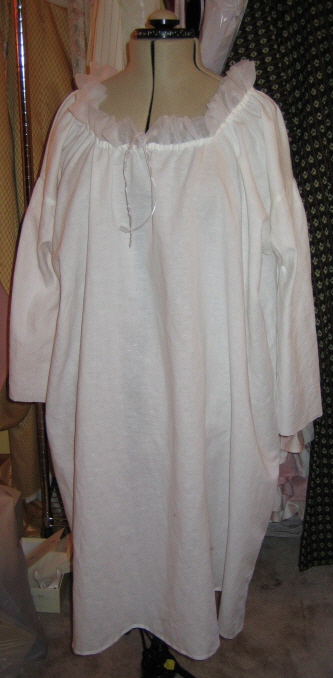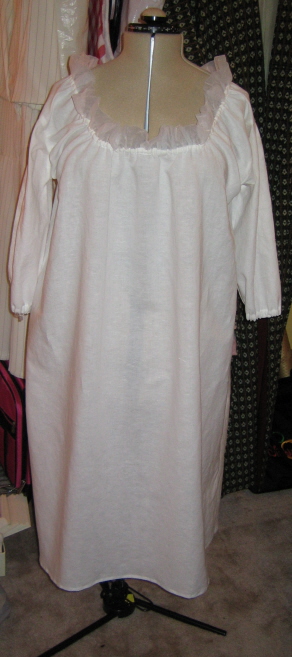 Chemise Front Before Chemise Front After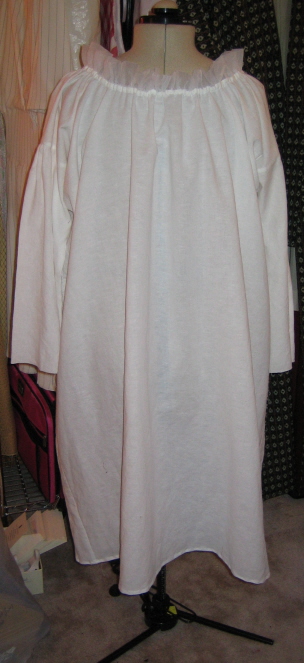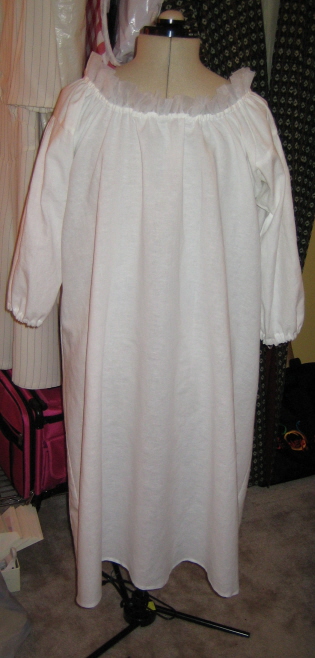 Chemise Back Before Chemise Back After
And here's my final chemise.