Hedgehog Shoes
Making of the Shoes
OK. We're not really making the shoes. We bought them from Fugawee. We picked up two pairs of the "Martha" in Bone.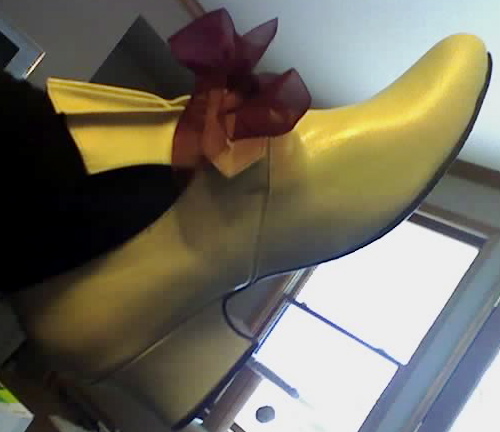 Our plan is to take them to be dyed to match our petticoats/jupes.
Instead of a buckle we'll be tying them with ribbon.
I'll update this page once the shoes are dyed.