Hedgehog Under Petticoat
Making of the Under Petticoat
I used the same historical Butterick Pattern for the under petticoat that I used for the pocket hoops.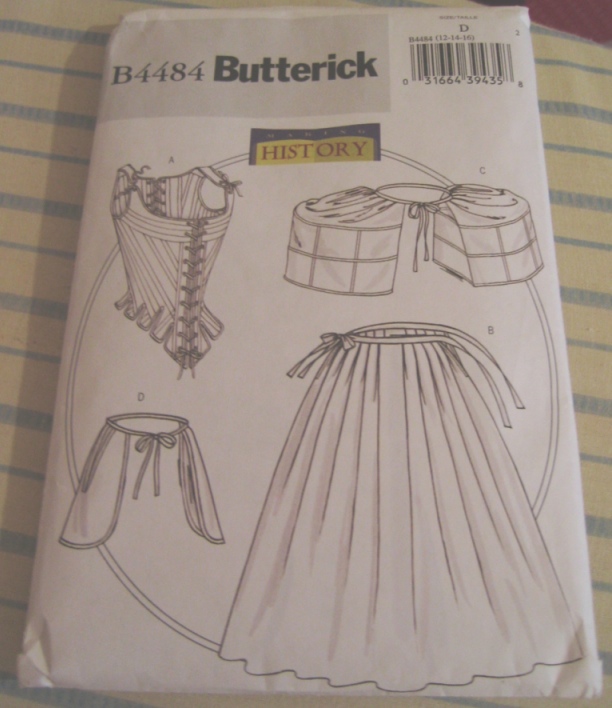 This was a pretty easy skirt to make. It consisted of a front piece, a back piece and two ties.
I just followed the instructions for most of it. I only strayed a few times.
Change One: I got lazy and instead of cutting down my front and back pieces to match the pattern, I let my pieces stretch all the way to the edge of my fabric (45" each).
To compensate for this change, I had to stretch out my pleats to cover the extra few inches of fabric. You can see from my front pleats that the center pleat is a bit larger than the pattern.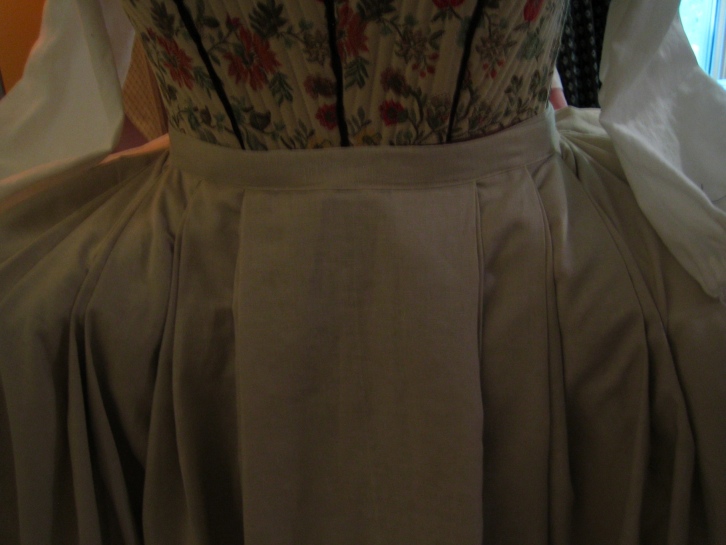 The extra fabric in the back pleats, I hid on either side.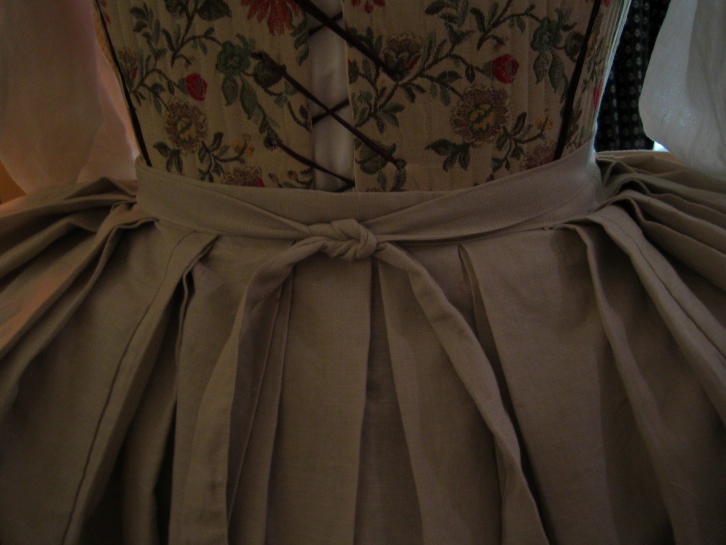 Change Two: The pattern has you use two pieces of ribbon as your waistband and ties. Instead, I cut two strips of my fabric, adding an extra 1/2" for seam allowance. You can see this change from the Back Detail photo above.
Here are photos of my finished under petticoat.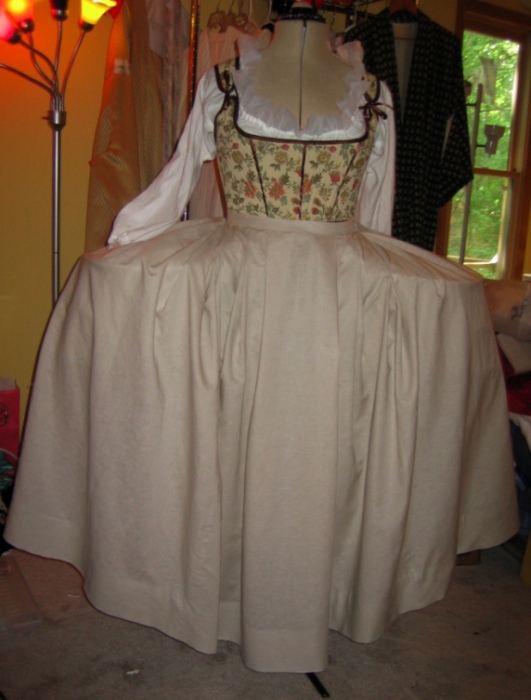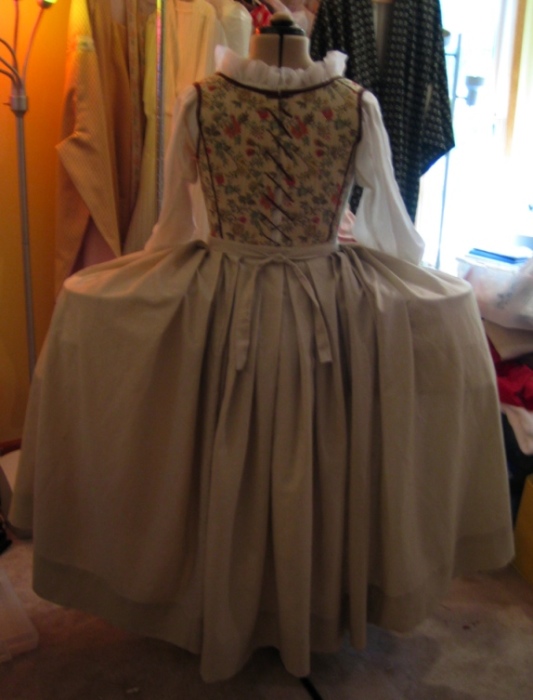 I wasn't sure how to do the hem at first. Should it be straight on or off the pocket hoops. I found some historical drawings and determined that the under petticoat has a straight hem before putting it over the pocket hoops. This made the hemming pretty easy. You can see from the photos above that the pocket hoops draw up the sides of the under petticoat.