Were-Rabbit Head
Making of the Head
First I took the yoga/exercise mats and cut them into strips. Then I duct-tapped the strips together until they formed a circle.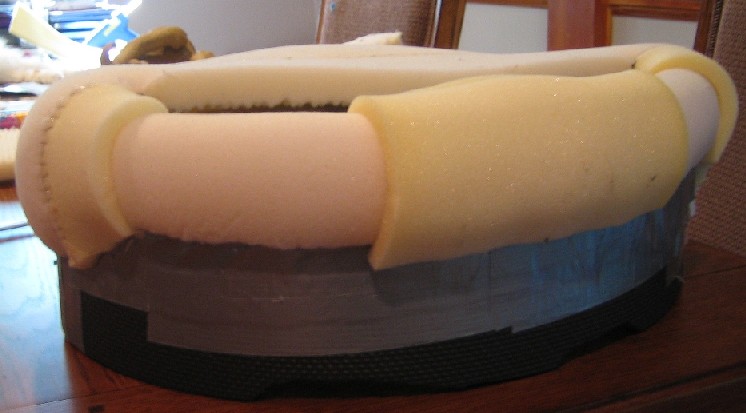 I covered one end in bed foam, first sewing, then hot gluing the pieces together until it started to take on the shape of a rabbit head.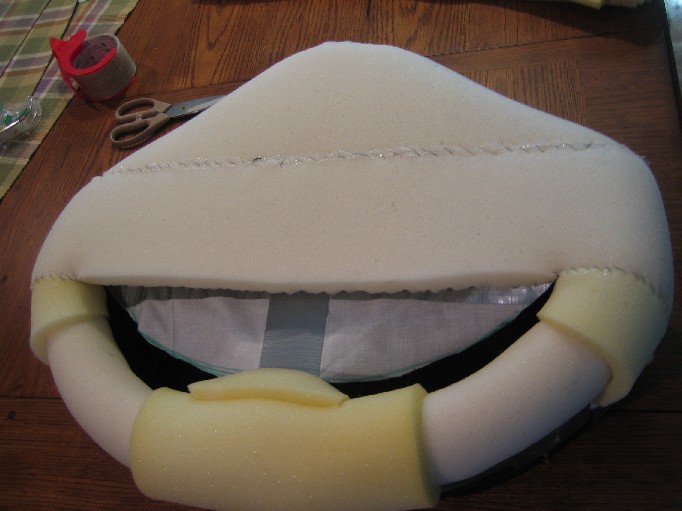 Next came the fur. I covered the chin first. Then went back and added a bit more foam before covering the rest.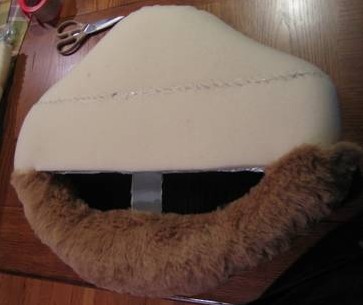 The base of the nose is a large foam ball that I cut in half.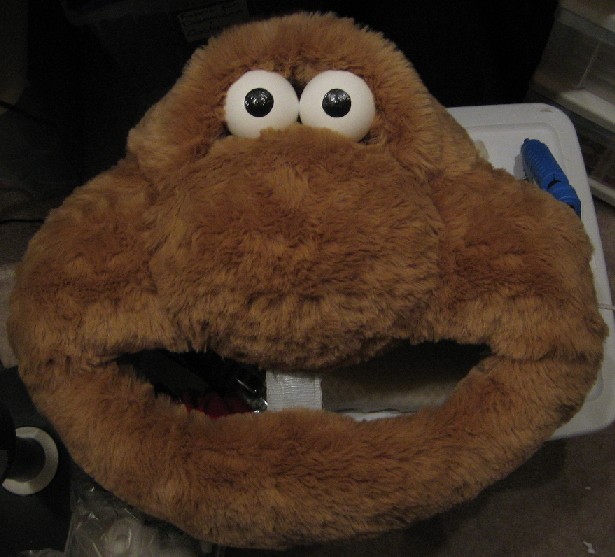 The eyes are waffle ball baseballs that I painted with acrylic paint. I used a compass to draw the outline for the black pupils and they're still a bit crooked...oh well...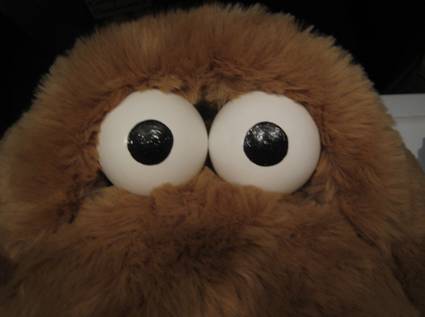 To make the ears, I took the same yoga/exercise mat and cut it into two ear-like shapes. I cut out the center so that they would stay light.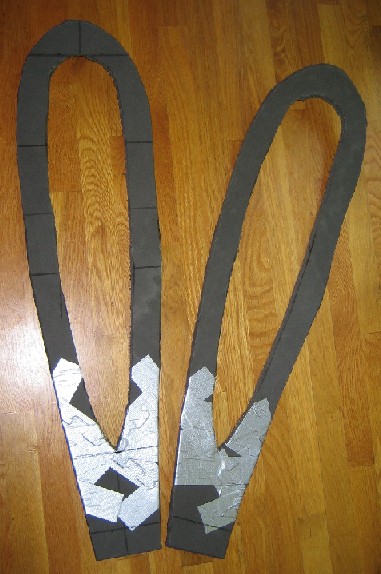 Note that the Yoga mat wasn't long enough, so I had to duct tape two mats together.
Next, I duct taped heavy wire to each form. This will hopefully give the ears a bit more shape.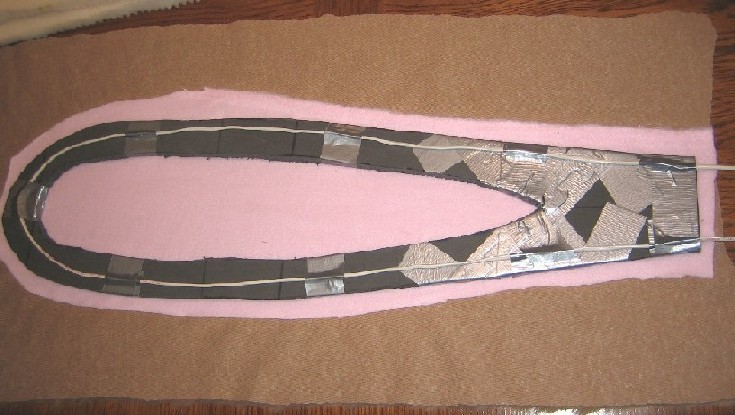 Next, I laid foam strips over the ear forms and wrapped them with fur and pink fleece.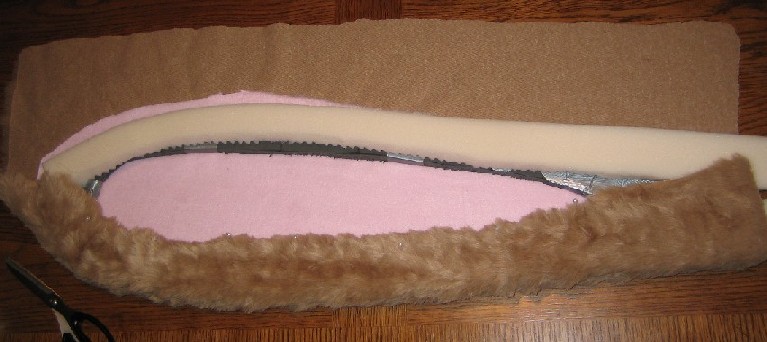 Attaching the completed ears to the head was a bit trickier than I thought, but I finally got them securely attached. Sadly the ears are a bit "floppier" than I had hoped. I may try some strong velcro to attach them together...we'll see....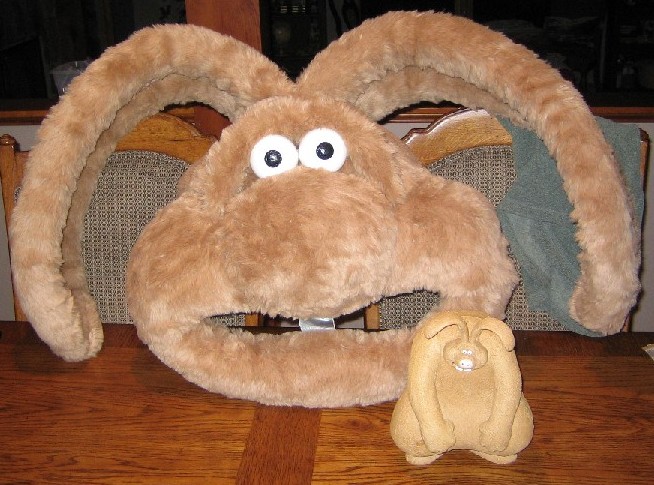 Next game the nose, which is just another small piece of yoga mat (I'm really liking the yoga mat!) covered in bed foam and then fleece. I sewed it to the head using a curved upholstery needle. I also added some more strips of yoga mat inside the head for support. (You can see the strips inside of his mouth.)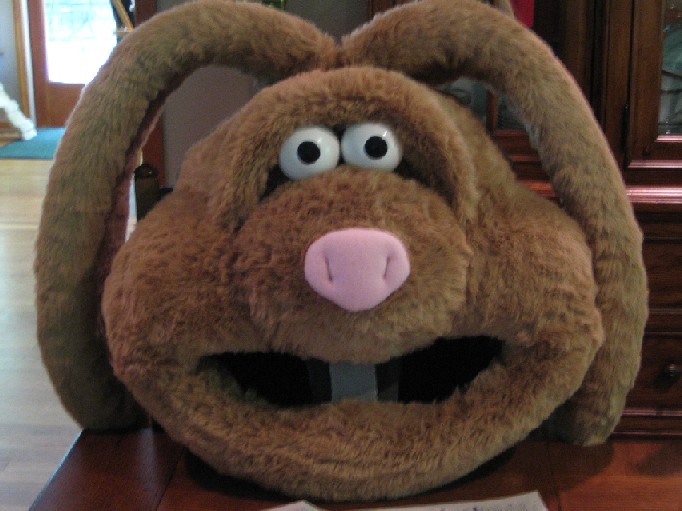 And lastly I finished up the mouth. I made the teeth out of yoga mat as well and used a bit of wood clue to fill any cracks and then sprayed them very liberally with white acrylic paint.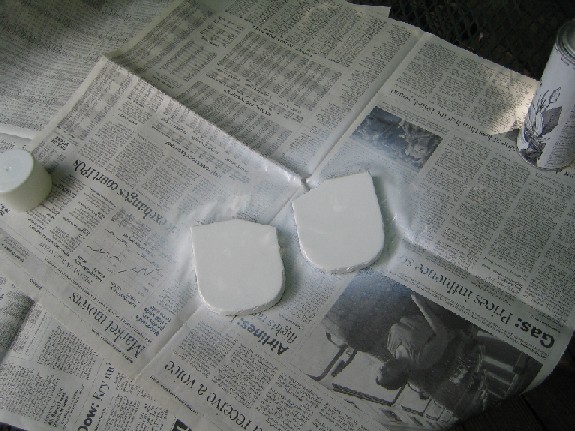 Before sewing them in, I also sewed in the thin black fabric that covers up the mouth opening. This will be the only place through which I'll be able to see and breath. A very important place indeed!!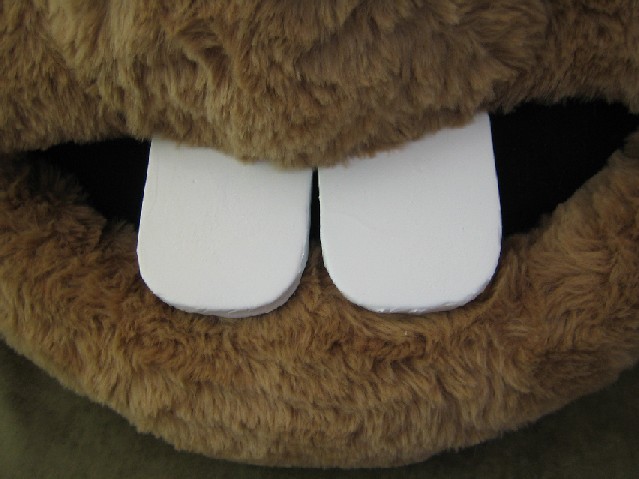 To finish things off, I added a hook and eye to give the ears a little extra support. I could have just sewn the two together, but this will allow me some extra flexibility when trying to fit through doors.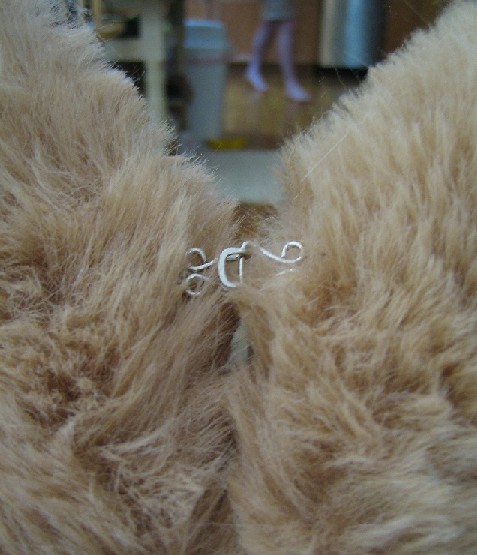 And here is the finished head!! Next comes the feet!!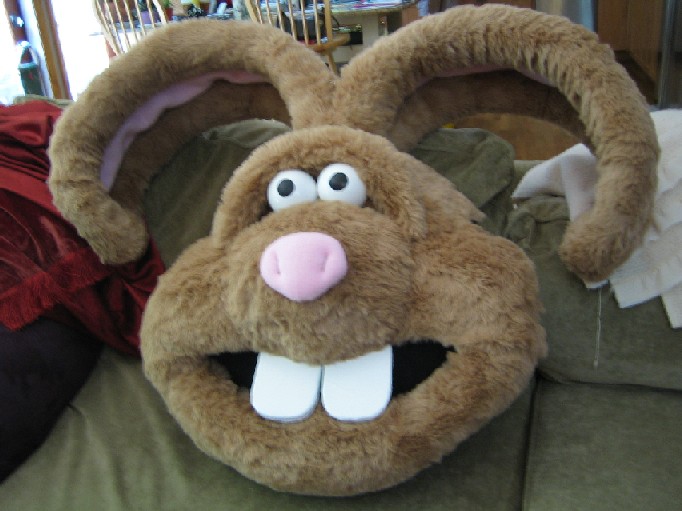 Note: I re-watched the movie the other night...and I think he needs a few teeth on the bottom. I'll be adding these later.